Aimed to boost communication for tobacco control Law implementation and decreased tobacco use in Vietnam, supported by World Lung Foundation, Central Youth Union and Ministry of Health organized the Competition launching "Smoke - free life" on 22nd February, 2014 at Youth Academy.
The capaign consists of two main contents:
1. Communication on harm of tobacco control use and second hand smoke by application the graphic health warnings in both tobacco packet
2. Organizing the competition on developing video clips, pictures, posters with theme "Smoke-free life" on social network to encourage the young people to paticipate tobacco control activities and vote for well and the most meaningful pictures, posters or video clips aimed support for developing smoke-free environment.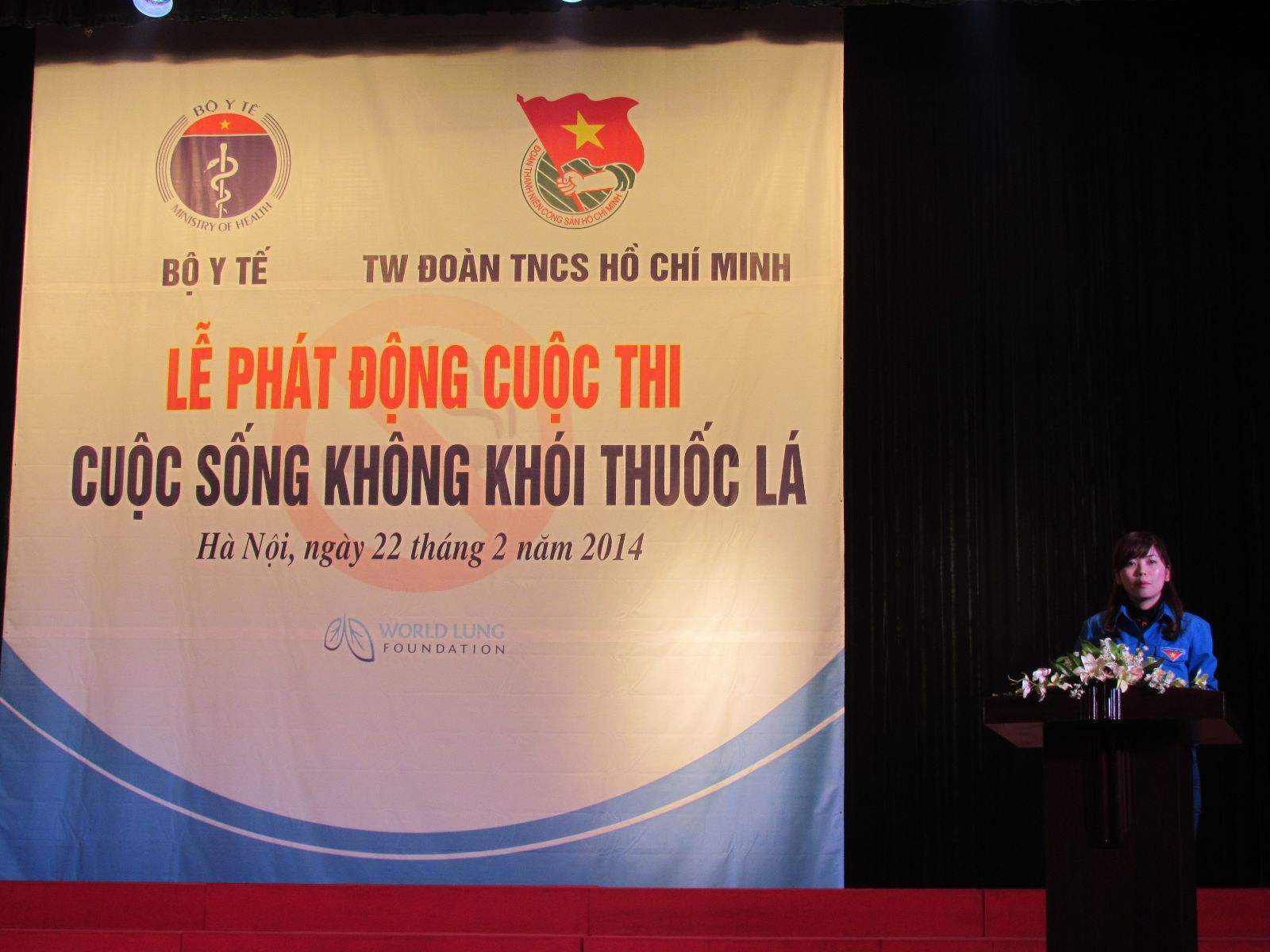 Attending the launching ceremony, representative from leadership of Central Youth Union – Mr. Duong Van An, Secretary of Central Youth Union Executive Board, Vice Chairman of Vietnam Youth National Committee chaired the ceremony. Leadership of Central Youth Center; Deputy Secretary of North Youth Union in 10 provinces/ cities, representatives of Vietnam WHO – Mr. Gabit Ismailov, Vietnam Steering Comittee on Smoking and Health – Ministry of Health; Representatives of Center for research and community development services (CDS), Health Bridge Organization, School of Public Health, Vietnam Public Health Association and nearly 400 students of 11 universities, colleges in Hanoi, journalists of 30 media agencies also participate this ceremony.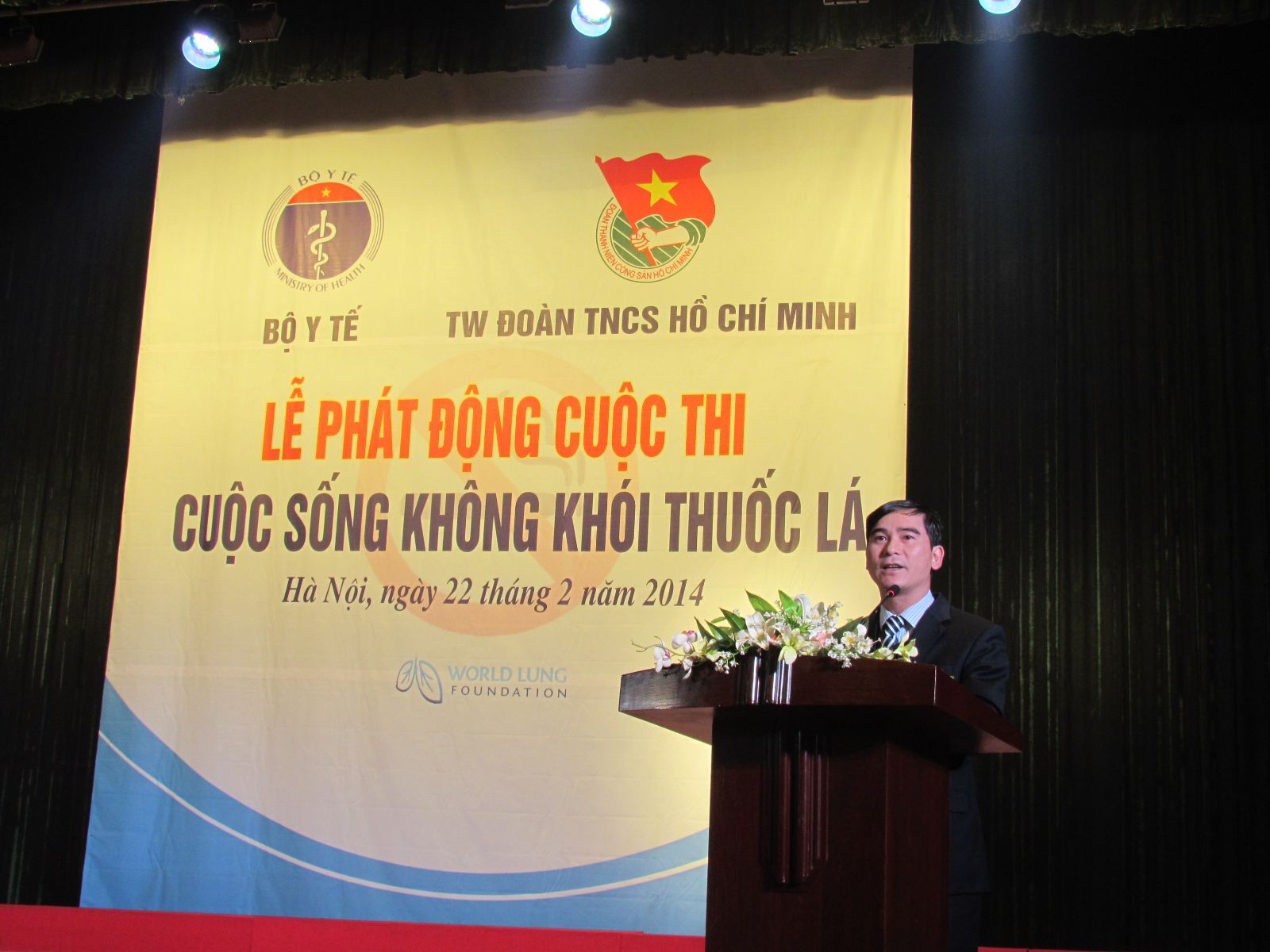 At the launching ceremony, Mr. Duong Van An, Secretary of Central Youth Union Executive Board, Vice Chairman of Vietnam Youth National Committee emphasized the role of young people for smoke free developement and Tobacco control law implementation, call for the young people and students' participation in competition and take actions for smoke - free environment.


Representative of World Lung Foundation (WLF) – one of main partners of Bloomberg Fund, core partner of this competition sent the congratulations to the competition "Best wishes for competition with many best pictures, paintings, and video on smoke - free life, and these speak that the Vietnam young people have been moving toward a bright future without diseased caused by tobacco".

At the end of ceremony, a representative of students of Foreign Trade University had a speech for responding to competition, call the friends to participate the competition, committed to enforce the regulations of Tobacco Control Law, smoke - free environment aswell.