The meeting has the involvement of leaders and representatives from VINACOSH, Tax Policy Department of Ministry of Finance and the World Health Organization in Vietnam. In 2007, Bloomberg Philanthropies supported the World Health Organization to package and promote six proven policies to reduce tobacco use worldwide. Through strategic partnerships and a $375 million investment, Bloomberg Philanthropies is assisting governments and supporting non-governmental organizations to assure the implementation of these interventions in 40 low- and middle-income countries that are home to the 80% of the world's smokers.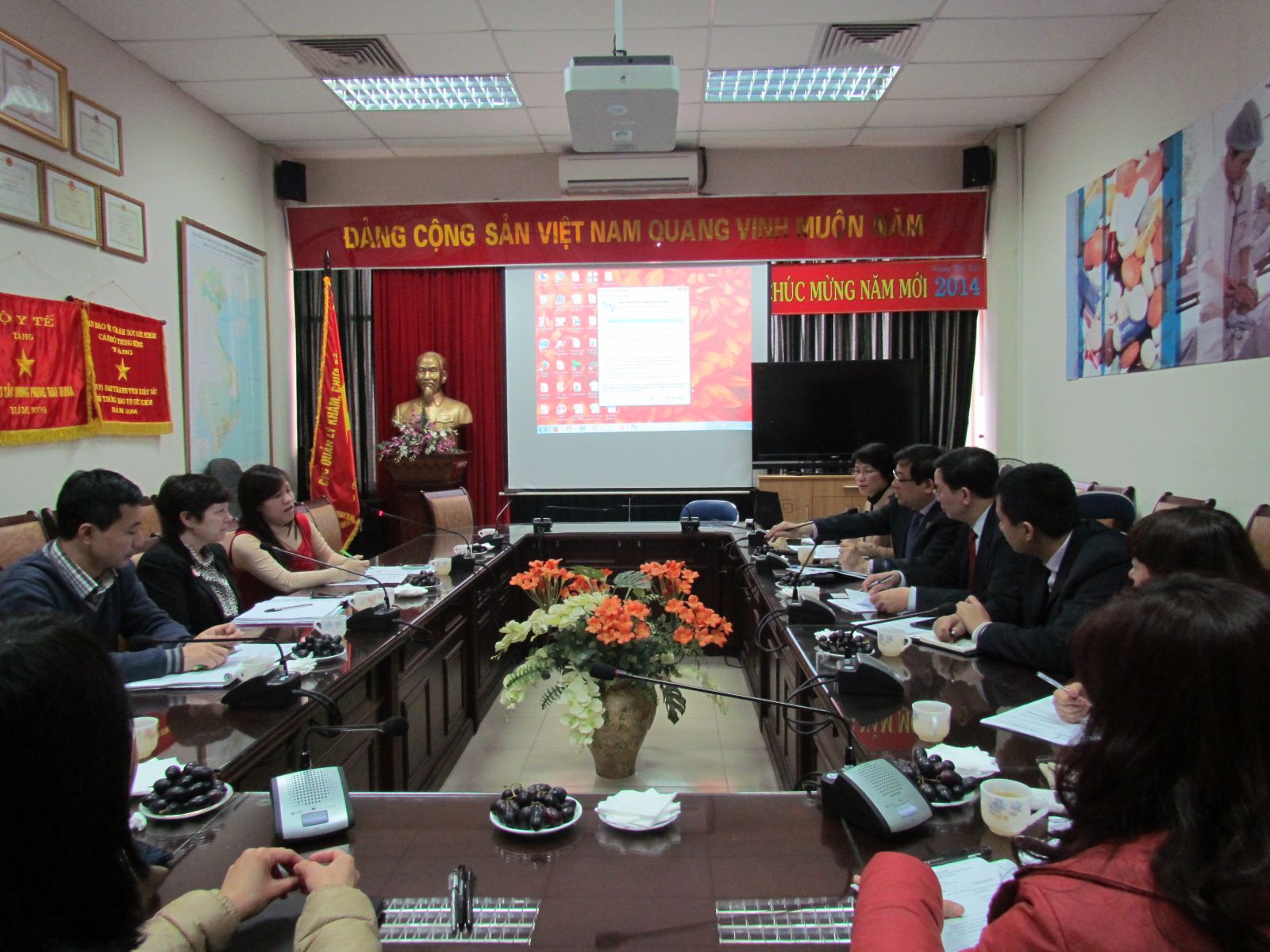 During 2007- 2013, the Bloomberg Philanthropies supported for the cause of tobacco control in Vietnam with the estimates of more than 3 million grant. The focused interventions have been made for the advocacy and development of tobacco control law, smoke free deployment, mass communication camapaigns for the public and policy makers, capacity buiding for tobacco control management, planning and coordination, research and supervision system. In Vietnam, the Bloomberg grantees are VINACOSH, Ministry of Finance, Healthbridge, CDS, Vietnam Public Health Association and Hanoi School of Public Health and some localities namely Ho Chi Minh city, Hai Phong, Thua Thien Hue, Hoi An and Nha Trang.

This meeting is a great chance to review the current achievements in Vietnam since the approval of tobacco control law and discuss the next direction for implementation. In the next phase of 2013- 2015, the prioritized initiatives will be supported from the Bloomberg Philanthropies, included:
Supported implementation of first ever and comprehensive tobacco control law
Mass communication on the tobacco control regulations and related issues for the public and policy makers
Capacity building for the managers and leaders, especially the operation of tobacco control funding, mass organization and researches
Systematic monitoring and evaluation of enforcements since the tobacco control law implemented
Adovacy and development of tobacco tax increase.